Mental Health Recovery Cards
I first came up with the idea of these cards when a close friend of mine, who struggles with mental health issues in much the same way as me, was having a tough time. I wanted to get her something, not too big or expensive just a small gesture that said all the right things. Not the cliche "Thinking of you" cards or worse the "Get well soon" cards that flood the market.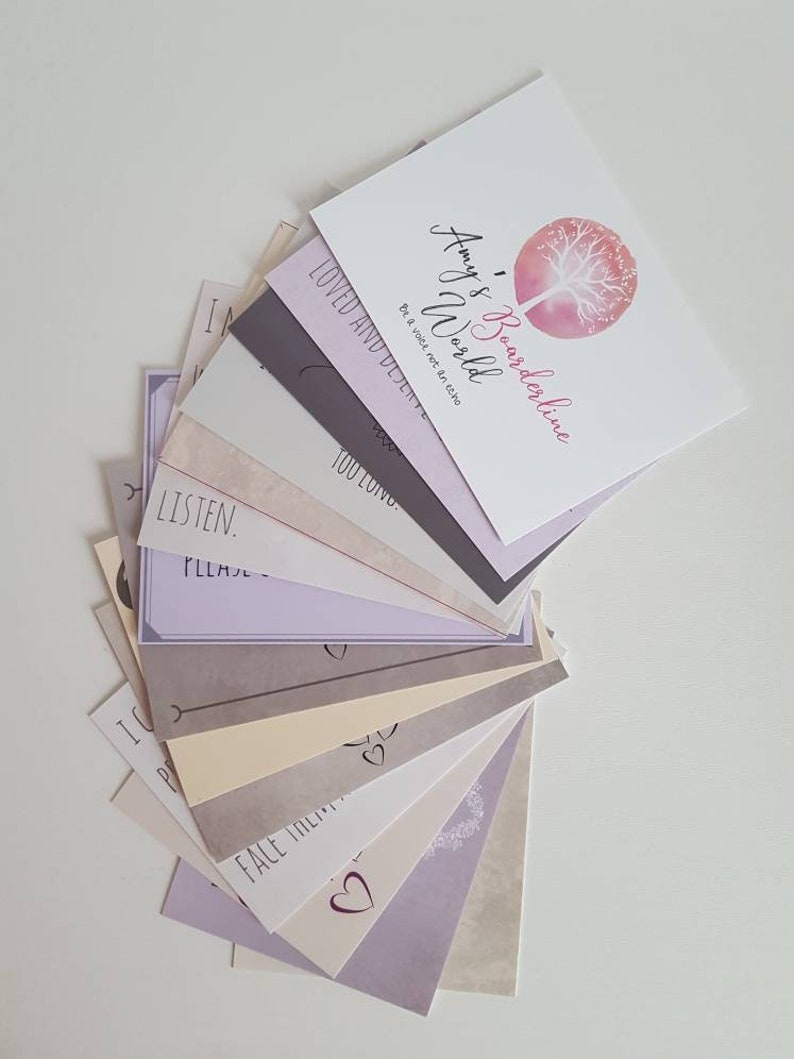 When dealing with mental health issues these just aren't always the right things to say and definitely aren't what we always need or want to hear. But I searched and searched and found nothing! I was so annoyed that I could find cards and gifts for any other illness but not mental health. This is where my Mental Health Recovery Cards come in.
This pack of 15 beautiful cards include uplifting quotes but also include the right kind of things people who are struggling with mental health issues want to hear.
Having mental health issues is really tough but it is often made harder and more difficult to deal with when the people we love say the wrong things or simply say nothing at all. Often through no fault of there own. They simply don't know what to say.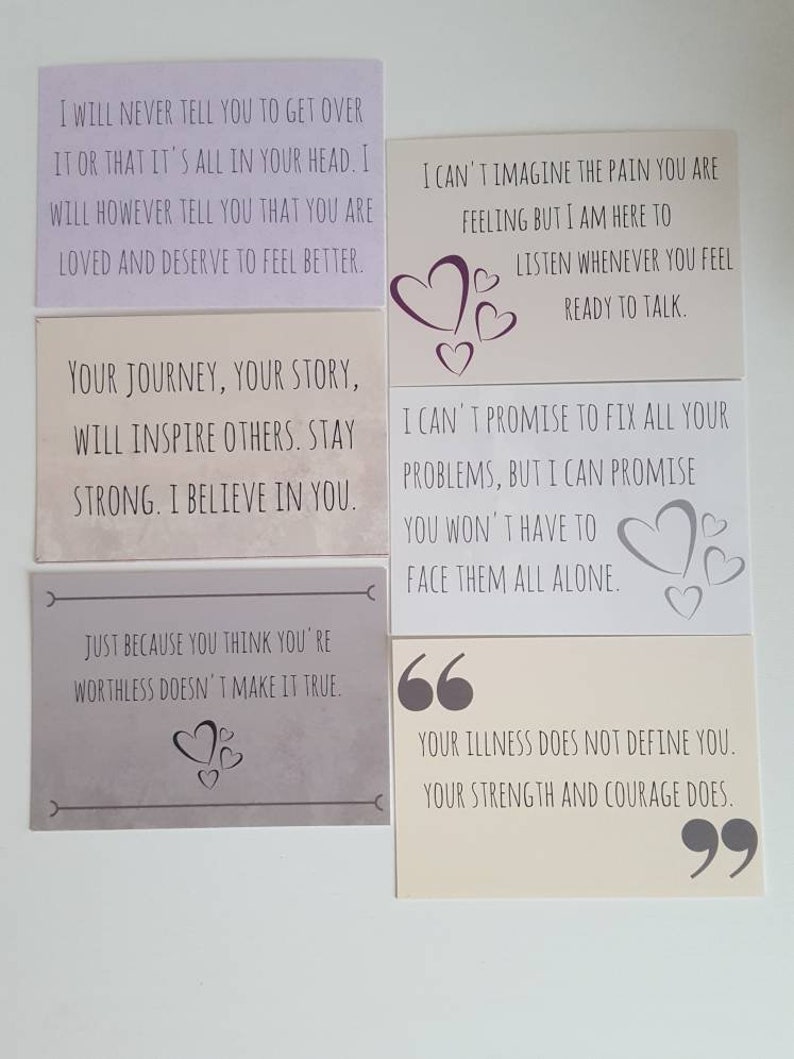 I've designed them around things I would have loved to have heard during tough times or things I have had said to me that have helped. They are uplifting and positive and would make a great gift to anyone you may know who is struggling with mental health issues. These cards would also make a great gift to yourself. Keep them in places you know you will see them, they even look beautiful in frames. I personally stick them in places around my home, like next to the kettle, so I see them whilst making my morning cuppa or on my bedside table and next to my toothbrush. They instantly lift my mood and give me that extra boost that I sometimes need.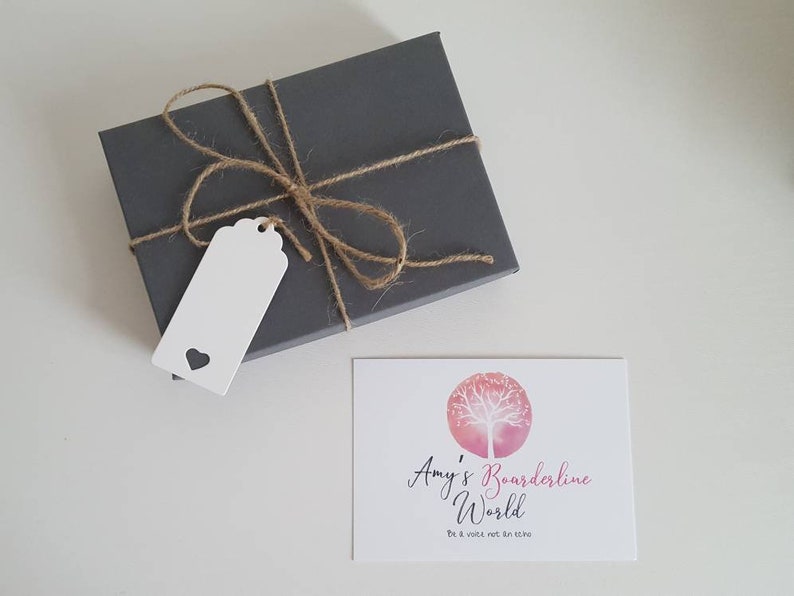 The cards are beautifully packaged in white tissue paper inside a small grey box. Tied with twine and it includes a white tag that you can personalise before you give to your loved one.
The back of the cards are also blank so you can post just one or two of them with a message if you would prefer.
The cost of the cards is £22 with free posting and packaging to UK mainland.
To Purchase a pack of these beautiful cards please click on the 'Buy Now' button below to pay securely via PayPal.